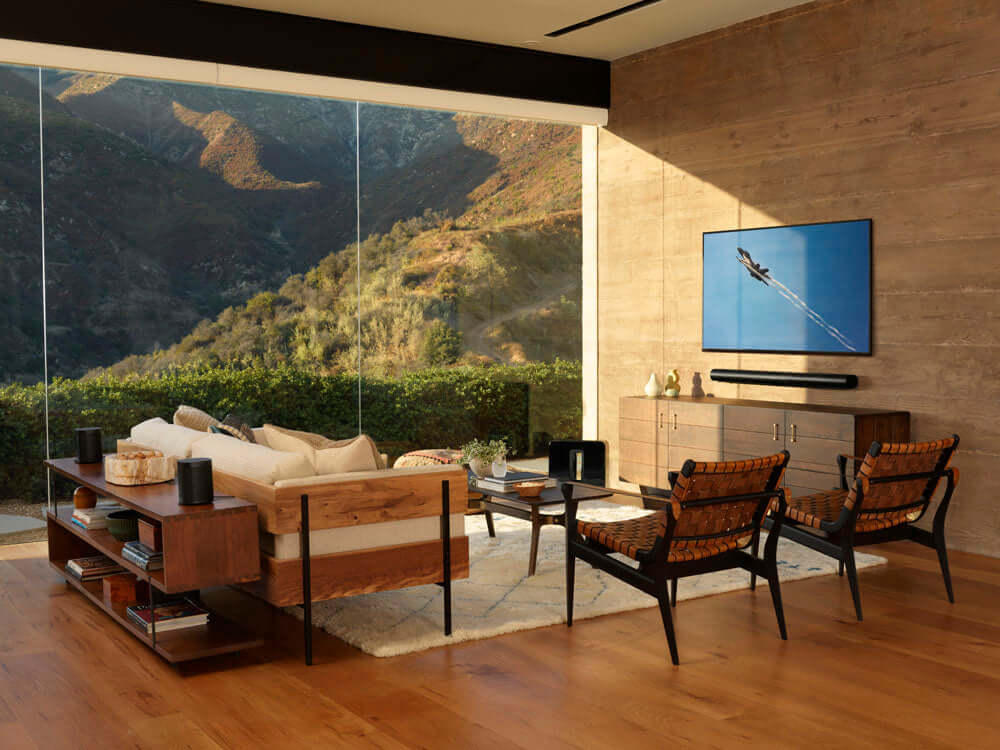 At The Sound Store we don't only sell products in boxes, we sell solutions. If you aspire to a life that looks, sounds and feels better, audio could just be the start. Our team offers a wide range of expertise and technologies – audio, video, security and/or home automation - to help you to turn your home into a custom-built space where you can live your best life. Every solution we create is unique to each client, but all are built on solid Wi-Fi/networking architecture – the foundation that supports and enables the technology you choose. Whether you want to create the most effective home working environment (and extend it to the bach), or establish zones within your home that enable everyone to work and play in harmony or simply turn your home into a sanctuary where you can relax and entertain with elegance and ease, we can help.
Creating an AV experience
The Sound Store has been an iconic store in Newmarket for the past 22+ years. New management and merger with home automation company iPower, has turned your visit to our store into an unforgettable experience, giving you the chance to see and hear top quality audio-visual options from Sonos, Sonance, KEF and Devialet in a setting that feels like home. A trip to The Sound Store is so much more than a visit to a shop, it is an exploration of what's possible – and a starting point for your journey into perfect sound.